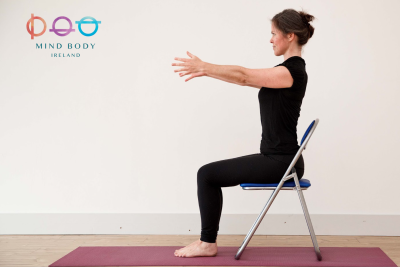 Yoga Therapy provides a safe, supportive and gentle space to explore the use of breathing, movement and mindfulness practices with the aim of reducing and managing stress.
These private one-to-one sessions can be booked to suit your energy needs and your schedule. This programme runs on a continuous basis, either online or in-person, depending on location and Covid19 restrictions.
Who benefits?
Our Yoga Therapy courses are frequently attended by people who wish to reduce stress as part of a management plan for living with either chronic illness, fatigue or pain.
Others find them beneficial as a way to reintroduce movement following injury or surgery.
Others attend as they enjoy the mental health and sleep benefits that they experience.
Our aim is to help you:
Feel safe in your body
Tune into and listen to your body
Enjoy the benefits of movement and stillness practices at any level
Learn and understand self-care practices for use in daily life
Course Structure:
Following a detailed consultation and assessment, we design a programme to specifically meet your needs, goals and ability.
Initial consultation and assessment session
Yoga Therapy session x 4
Review session
Course Content:
As we design the course for you, each course is different. We are carefully selecting the approriate elements from:
Gentle hatha yoga
Chair yoga
Joint mobility yoga
Breathing practices
Pilates
Mindfulness meditation techniques
Guided relaxations
Journaling or tuning-in progress sheets
Additional supports such as video recordings and written plans are provided in order to help maintain motivation and connection to the programme between weekly or fortnightly sessions.
Please note, before starting this programme, we advise that if you have health issues you talk to your doctor and get medical clearance.
Feel free to contact us at any point and we can discuss with you any questions you might have.
We look forward to hearing from you!