Monday Evening - Online Yoga Therapy for Chronic Illness, Stress and Fatigue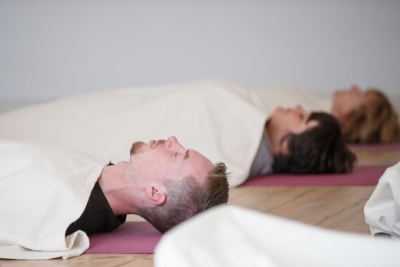 Yoga Therapy provides a safe and gentle space for people to explore gentle yoga, mindfulness and breath awareness practices. Together these practices can be used to help reduce stress levels. The class offers an incusive space and adaptions are made for everyones ability and comfort.
Everything that is taught during these sessions is done so in a way that can be transferred into daily life and used in the management of symptoms such as fatigue, anxiety or pain.
Many participants use Yoga Therapy as a support to rehabilitation following injury, illness or surgery. Roisin takes the time to discuss with you in advance what is appropriate and safe for your personal circumstance.
Benefits can include: Improved sleep, lower anxiety and a greater sense of trust in the body.
Please feel free to contact us to discuss any questions you might have before participating in this online class.

| | |
| --- | --- |
| Class Date | 25 May 20 7:00 pm |
| Class End Date | 25 May 20 7:30 pm |
| Registration Start Date | 08 May 20 |
| Individual Price | €10.00 |
| Location | Online Course |