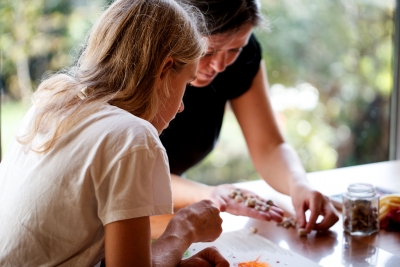 Anxiety Management Course for 13 - 15 year olds.
Weekly Saturday sessions - 8 week duration.
This Art Therapy course offers an opportunity to young teens to learn about anxiety, explore different management techniques and express their inner world through art making and creativity. This is a psychoeducational course, focused on upskilling the individual.
It involves weekly one-to-one in-person 50 minute sessions at a set time each Saturday.
The process starts with a Parental Consultation on zoom. This is an intake session that allows for the parents to outline the current needs of their teen as well as the past history / events. This session is also an opportunity for parent/(s) to ask further questions regarding Art Therapy and how this course may be beneficial.
Parental Consultations are booked and paid for separately to the 8 week course and there is no obligation following this session to then register for the course.
If you have any questions please feel free to contact us and we can schedule a phone call for a time that suits.
This Art Therapy service is designed and facilitated by Art Therapist Róisín Kenny.
Costs:
Initial Phone Call: No Cost
Parental Consultation: €60
8 Week Course: €400