Online Yoga - One Week Pass to All Classes with Róisín Kenny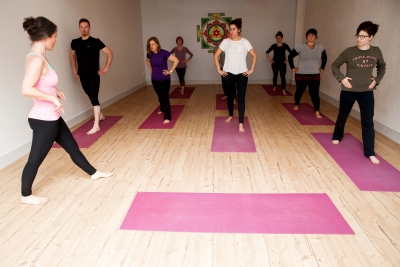 Welcome to week 8 of our online class schedule!
Enjoy full access to all classes this week starting Monday 25th of May, 2020.
Choose from a selection of half-hour Yoga, Pilates, Meditation and Relaxation Sessions.
In response to your feedback we have kept the extra lunch time Pilates beginners class and we hope you enjoy this agan this week.
When following online classes please feel free to pause and rest when you need and remember to listen to your body and do only what feels good for you and your ability.

Please contact us if you have any specific health circumstances you would like to discuss in relation to the classes and we will happily advise on suitability.
Once you register for your weekly pass a zoom invitation will be sent via email and you can access all classes with this link and password.
MONDAY
8am Vinyasa Flow - 35 mins - Level 1
8.45am Guided Relaxation
6pm Vinyasa Flow - 35mins - Level 2
7pm Yoga Therapy for Chronic Illness / Stress / Fatigue - 35mins - Open Level
TUESDAY
8am Pilates Mat - 35 mins - Level 1
8.45am Mindfulness Meditation - 15 mins
1.15pm Gentle Chair Yoga - 30 mins
WEDNESDAY
THURSDAY
8am Pilates - 35 mins - Level 2
8.45am Mindfulness Meditation -15 mins
1.15pm Gentle Chair Yoga (Seated and Standing) - 30 mins - Open Level
FRIDAY
8am Vinyasa Flow Sun Salutation Variations - 35mins - Level 2
8.45am Guided Relaxation - 15 mins
1.15pm Gentle Standing Yoga for Joint Mobility - 30 mins - Open Level
1.50pm Mindfulness Meditation - 10 mins
| | |
| --- | --- |
| Class Date | 25 May 20 7:55 am |
| Class End Date | 25 May 20 2:45 pm |
| Registration Start Date | 22 May 20 |
| Individual Price | €20.00 |
| Location | Online Course |