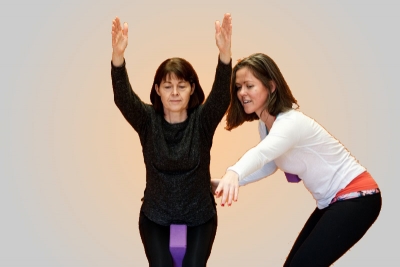 Enjoy full access to our online library of yoga, pilates and mindfulness classes for use at your own leisure, when and where it suits you best.
In addition, enjoy attending your choice of classes from our weekly live class schedule.
This 3 month online package includes:
Access to a 5 week "Live" class programme on zoom.
Access to 77 pre-recorded classes on vimeo.
Additional videos sent by email.

Access to audio recordings, Mindfulness Meditations and one Guided Relaxation.

Online Support throughout for questions and advice.

If you are a new student you will also receive a free initial consultation via zoom to go through which videos best suit your needs and abilities.
The Class Recordings include:
20 Vinyasa Flow Yoga Classes - Intermediate Level

9

Vinyasa Flow Gentle Yoga - Beginners level
16 Standing Yoga Flow Classes - no weight bearing on wrists

10

Pilates for Beginners Classes
7 Gentle Chair Yoga Classes - Joint Mobility Focus
7 Gentle Yoga Therapy for Stress Reduction & Fatigue Management Classes
6 Mindfulness Meditation Session

1

Guided Relaxation Session
1 Guide to How to Sit for Meditation
StartingMay 10th, the 5 Week Class Schedule is:
MONDAY
6.15pm: Vinyasa Flow Yoga - 60 mins - (Intermediate Level)
7.30pm: Mindfulness and Yoga Therapy for Chronic Illness / Stress / Fatigue - 50 mins
WEDNESDAY
7.30am: Vinyasa/ Pilates Flow - 30 mins
8.15am: Mindfulness meditation - 15 mins
FRIDAY
1.15pm: Standing Yoga Flow for Joint Mobility - 30 mins
If you are a new or existing student with a new medical condition, recent injury, pregnancy or miscarraige please let us know so that we can best advise you on the safety and suitability of classes.
We hope you enjoy this offering and that it supports you in maintaining your overall mind and body well-being during the Summer months.
If you have any questions please feel free to get in touch.